No Symptoms to Indicate Kidney Failure
Share this on – Facebook / Twitter / Linked In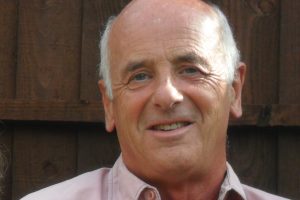 The first that Garry Craig knew he was suffering from kidney failure was a call from his GP telling him that he needed to go to the surgery immediately. Garry had been suffering from a chest infection which was being treated with antibiotics. He explained:
"I felt extremely ill. I went to the out of hours surgery as I couldn't sleep and had had a headache for a week. I was taking antibiotics prescribed by my GP and Ibuprofen for the headache. Later I was told that taking Ibuprofen might have caused my kidney problems. I have since realised that Ibuprofen packets contain a warning about potential kidney damage listed under Possible Side Effects."
Garry was referred to X-ray for his chest problems and also underwent a number of different blood tests. It was these tests that identified acute interstitial nephritis, or kidney failure.
"I was in shock when the GP called me," said Garry. "I had no symptoms that would indicate that there was anything wrong with my kidneys."
He was referred to the renal department at the Queen Alexandra Hospital in Portsmouth. "They were amazing. I am 68 and this is the first time I have had a serious illness. It was extremely frightening. I would like to express my sincere thanks to the staff on the unit. I found everyone to be friendly, professional, informative, knowledgeable and helpful."
A few months on from the initial diagnosis, Garry has been given the all-clear by the renal department of the QA. "I have been advised to have an annual blood test to ensure that everything continues to function normally, but other than that they said that my kidneys are pretty much back to normal. Before this happened I was fairly youthful, I have always been keen on gardening and I am a retired teacher of Transcendental Meditation. I now work as a volunteer for the police force, helping with IT support. My wife says I turned into an old man overnight when I got ill. I have lost my confidence, I am on guard regarding my health and my physical strength has diminished.
"Saying this, I realise that I was lucky. I saw patients while I was in the renal unit whose problems were much more severe than mine, and my experience of being treated by the unit was a very good one. Having kidney failure has taught me to be more cautious about taking painkillers in general and I prefer to follow a complementary medicine route if I can. I have now been discharged from both Renal and Respiratory at the QA. A CT scan showed my chest is now clear. I am once more enjoying good health, but ever mindful that I must be diligent in leading a healthy lifestyle."
Think Kidneys would like to thank Garry for telling us about his experience of AKI