Calling all kidney patients, carers and health care professionals!
With COVID -19 and the raised awareness of a lack of diversity in so many arenas it has never been more important than right here, right now, to involve patients in the improvement of health services.
Join patients and professionals who discuss – with honesty –  their practical experiences from four leading renal quality improvement programmes.
This is the first in a series of  #LearningFrom webinars based on the outputs from the Health Foundation funded report Kidney Services: Improving at Scale.
If you are a patient, a carer, a family member or health professional who is involved in service improvement or wanting to get involved and share your voice, this event will be of interest for you.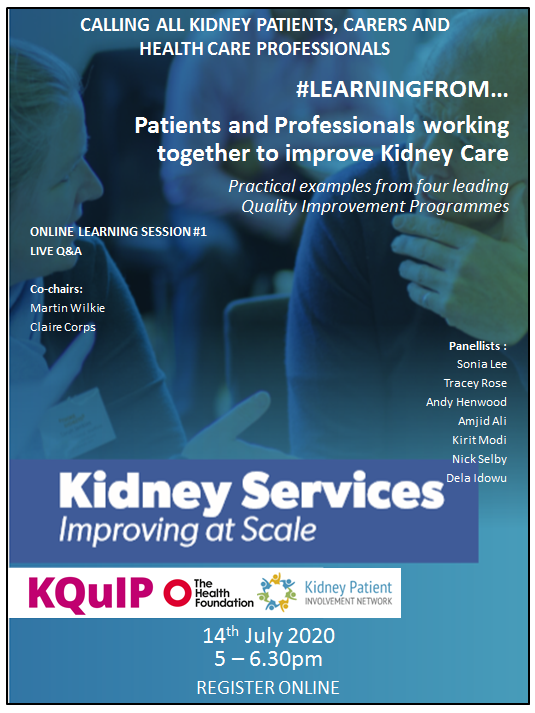 The panel
Further information on the panelists.
Registration
Register for free online here.
Further information for attendees
Before attending the webinar, we would encourage you to read chapter nine of the report, Kidney Services: Improving at Scale.
A summary slide-deck can be viewed here.
Resources and support for kidney patient involvement in service provision, quality improvement and research can be found via the Kidney Patient Involvement Network here.