My name is Philippa. I first heard 'hypertension' mentioned during my pregnancies in 1978 and 79, when I was hospitalised for rest as there was a risk of eclampsia. Next time I heard the 'hypertension' word – and that my kidney results were not good – was in 2007. My GP called me into his surgery to say I should start medication. I was very reluctant to do that as I felt well, but I was referred to a consultant cardiologist, and following various tests, agreed to go on pills. At the same time I was referred to a consultant nephrologist, who looked after me until September 2015, when he referred me to the renal team. During that time I had two kidney biopsies in 2007 and 2015, which showed Focal Segmental Glomerular Sclerosis, secondary to hypertension.
My consultant raised the subject of having a kidney transplant to me and John, my husband. I was agreeable – but not when John said he'd be willing to donate a kidney to me. In the end, we weren't compatible – but then the subject of the paired donor programme was mentioned. John immediately said he'd go for it. I was very reluctant to put him at risk.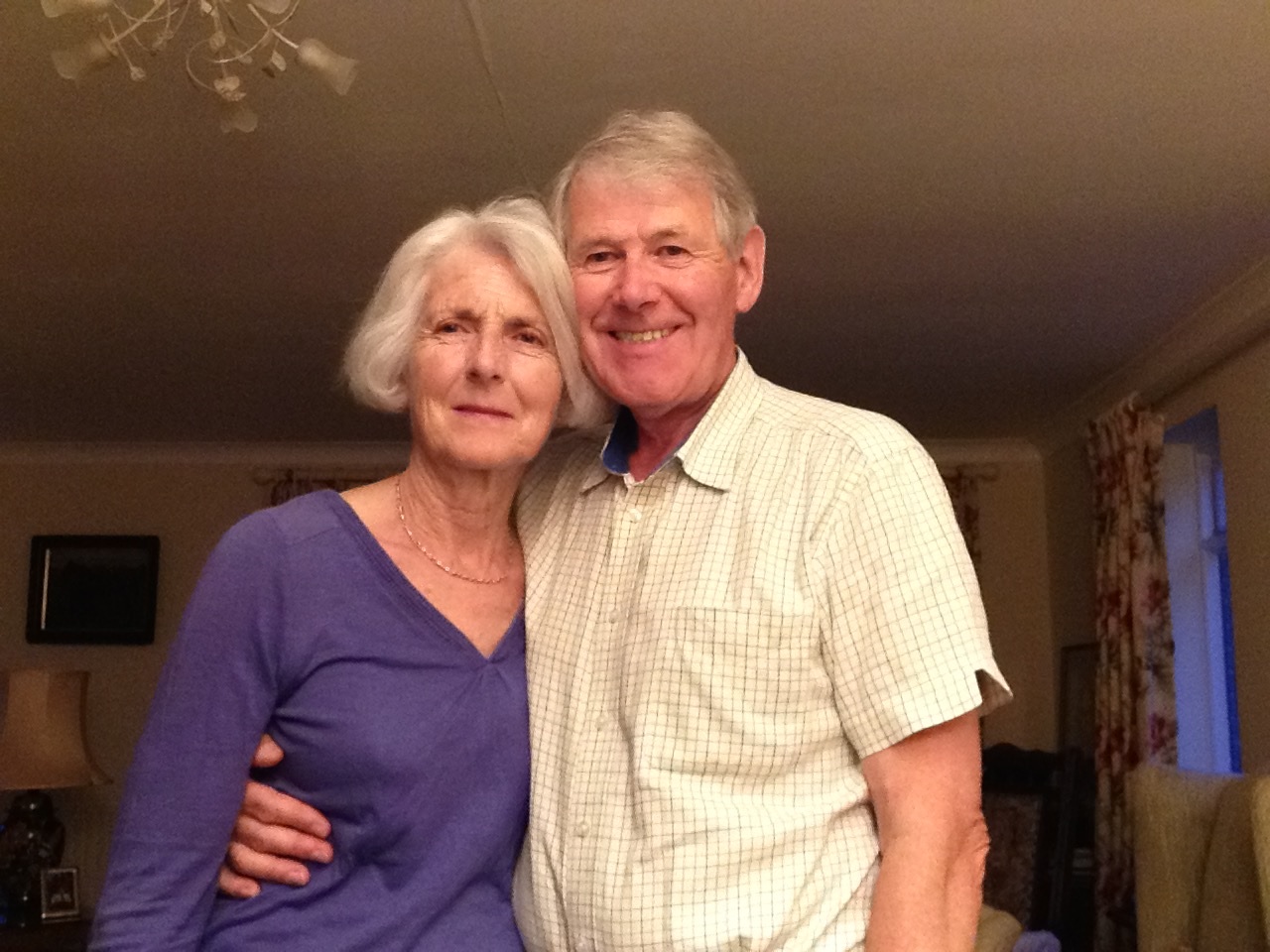 The renal team continued to monitor my blood pressure and kidney test results, adjusting my medications in the hope of a kidney transplant before having to start dialysis. However I was prepared for dialysis starting in February 2016.
I was then trained up to do peritoneal dialysis. The dialysis was carried out at home, initially manually four times daily. After six weeks I went onto the CAPD machine which I hooked up to at night. There was a regular delivery of vast quantities of fluids plus waste collections but John and I quickly became used to the routine. I did have problems, such as my pelvic floor being affected with varying degrees of urinary & faecal incontinence. The dialysis was not hugely successful as my renal function continued to deteriorate and I think I was close to being put on haemodialysis, however, along came my new kidney in December 2016.
We had our first Transplant appointment in Oxford on 4th February 2016 and began the process of getting on the paired donor programme. We were out in Portugal when the team rang us to say they'd found a match. We finished our holiday and on the 25th October had blood tests for matching. At this time we were also interviewed by the human transplant authority to check there was no coercion or bribery – we brought along photos of our wedding, children, grandchildren…
The transplant team all nurtured us along, caring for us, answering our questions and prompting us. It all felt slightly unreal to me. All these people were giving their time and knowledge to care for me, my amazing generous husband was giving one of his precious kidneys to me, I was very blessed. From the first time I was referred to the renal team, I was so fortunate to be cared for by such wonderful, competent doctors and nurses. I resolved I would make the best of every day I had left to me.
Somewhere else in the UK was a truly remarkable woman of my own age, who I believe had offered her kidney for altruistic donation. She started our pairing off, I will always remember and be grateful to her.
The day arrived and on 14th December 2016 I was admitted to Wytham Ward Churchill Oxford. Our nurses popped in to reassure us that everything was on schedule. I went down in the afternoon and my family went into Oxford for a meal.
My kidney worked so well that within hours my egfr had started to increase and my creatinine to decrease. The staff were so kind and proficient at their work on Wytham ward. I was discharged six days post-op. I had an ileus, which made me feel very sick, I didn't want to eat and was very weak. It took me about four months to feel strong again. Our son came into hospital on one of my bad days post-op and cared for me so tenderly, I will never forget that. Our daughter came to look after us in the first two weeks post-op, and then John's sisters came from Dublin for two further weeks. That was a great help to us both.
John donated his kidney on 15th December in the morning, it was a long day waiting for him to come back on the ward, but finally I was pushed round to see him and give him a hug.
The bad was my reluctance in the very early days to listen to the doctors who were telling me that I had high blood pressure and not taking medication for it resulting in CKD.
The ugly was the cold I felt with CKD, the awful itching and the pelvic floor weakness plus the ileus post-op.
The Good without a doubt was/is the wonderful team who cared for me and John throughout our donation and transplant process. My kidney donor and my amazing husband who made my transplant possible. They are my heroes.
The future looks good for me. I do my very best to comply fully with my medication and attend my appointments. I try to give as much as I can back to my friends, family & community.
I wish that all patients needing a kidney get one and enjoy the benefits of a renewed life. I think the new "opt out" scheme will help with increasing numbers of patients receiving a new kidney.