I am a renal patient on peritoneal dialysis, and live with my wife Debbie – have done for 47 years!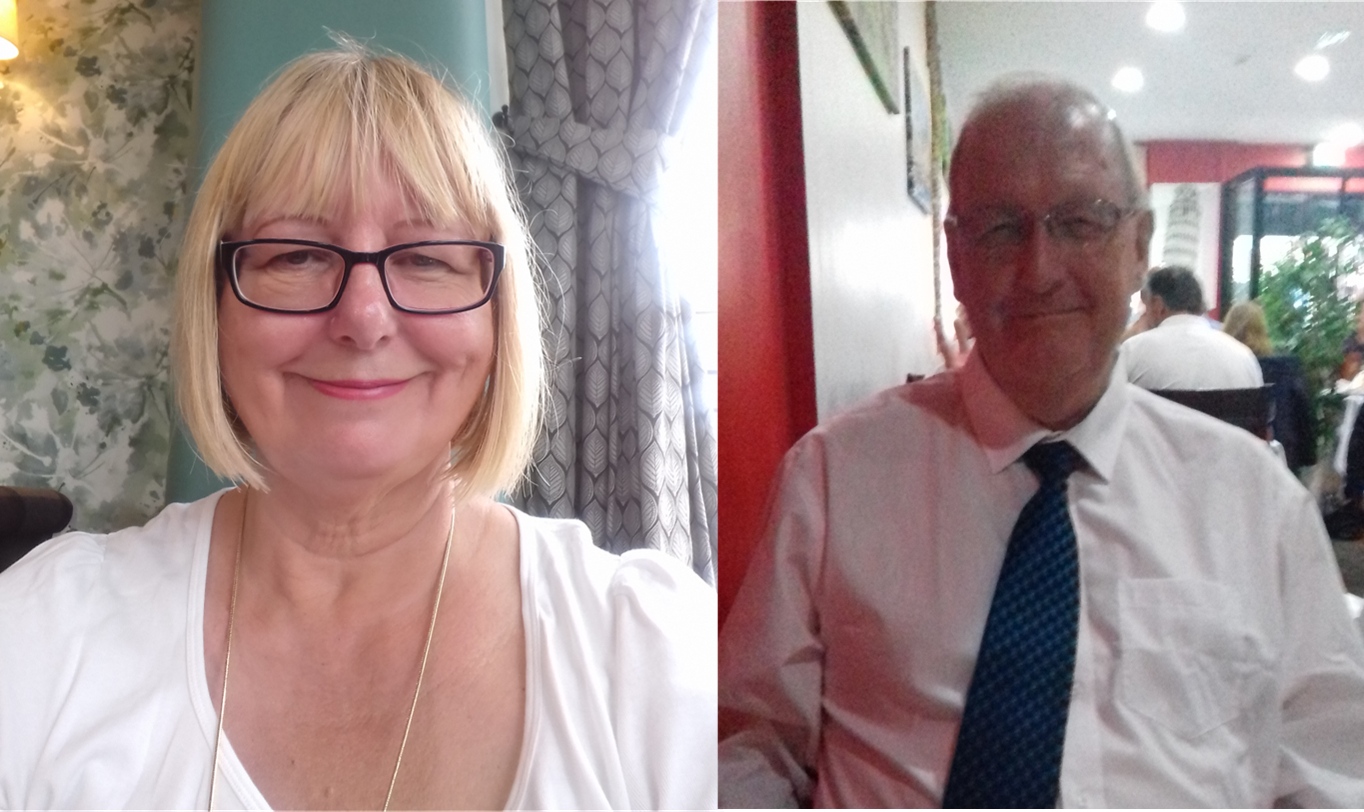 For a few years now, I have volunteered at my renal unit offering peer support. I get calls from the renal team asking if I can speak to patients who may be unsure about their treatment decisions, and help them make the right choice for them. Prior to the virus, if someone wanted to know more about peritoneal dialysis I would invite them to my house and show them how I am all set up. Obviously I wouldn't do that at the moment, but since the COVID-19 pandemic I haven't had anyone referred to speak to me even by phone – I wonder if it because people are scared to go to the hospital because of a fear of catching the virus?
As my treatment is home-based anyway, not too much has changed for me or my renal treatment because of COVID-19. I knew I could ring my renal team at any time if I needed to, and they would ask me to come down at a particular time – luckily I haven't had any problems.
The only difference is that Baxter (who provide my peritoneal dialysis products) don't come into the house anymore when they make a delivery – I open up the garage and they drop my delivery in, and I sort it out from there. They've been really helpful, and they always keep their distance. Prior to the virus, they might have come in and had a cup of tea and a piece of cake if they weren't in a hurry, but times have changed…
That being said, in some ways I have quite enjoyed the lockdown –we've had nice weather so I was able to go out in the garden, have a cup of tea and cake. Of course I miss the pub lunches and seeing friends, and we've had to cancel our holiday to Turkey. Our daughter works at A&E and she has to be very careful – we haven't seen her for weeks.
The first few weeks were very frightening – whenever Debbie went shopping, she would come back terrified, washing her clothes and hands. The news was getting worse and worse and we were full of uncertainty. Debbie has to go and care for her mother who is 95, and has had to be very careful there in case of bumping into a carer or someone else who may unknowingly pass the virus on. The carers have been wearing gloves, but don't always wear masks – which has been a worry. It's been so many weeks, but the severity of the situation is still dawning on her mother who can't understand why she can't go to the cafés anymore!
The only negative I would say, is that I haven't had any phone-calls from anyone just checking in to see if we are ok – if we were worried we would ring, but not everyone might have the confidence to do that.
We did have a letter from the renal team right at the beginning of the pandemic, but we haven't received any other information from NHS England, or the government about additional support.
Our neighbour has had several letters with updates of information and where to get support, but we haven't received anything like that. We have each other – so we are lucky, but I think people who are on dialysis at home on their own, do need that support – perhaps a phone-call once a week to ask how their feeling. It doesn't have to be from the dialysis unit, just from someone to check-in – it could be another patient, or even be a zoom meeting. I can understand how people could get lonely.
I have some other health issues as well as renal – and for this, they are forever telling me I am going to have a telephone appointment – and then they never ring. They sent me an appointment for 11am – they did say it could be any time – but then I didn't hear anything all day and I am still waiting two weeks later!
Dialysing in the hospital, you would never know who else you would have to see – it must be difficult and worrying for these people. I do worry that releasing people and allowing more people to go out might cause more problems – we have always thought there would be a second wave and are worried about the shops and pubs opening up again. I have decided I am not going to go to the football anymore – even after this – for me, things have certainly changed for the long term.