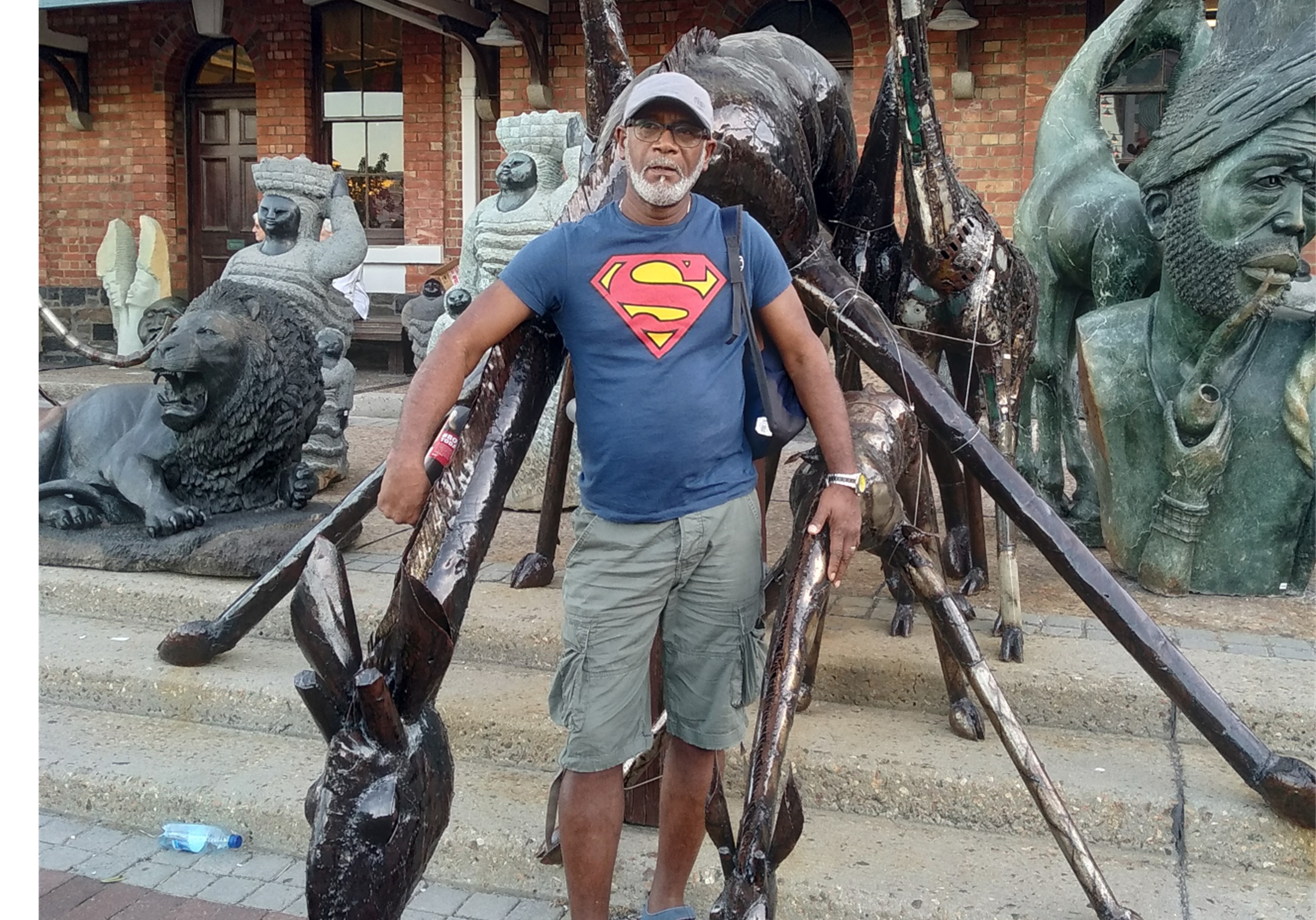 How did you come to choose PD?
When I was making the choice, I thought PD would make life easier for me – just to be able to move about freely during the day and do what I wanted. I think it allows you to have more control of your own life – having to be in hospital for six hours in a day would drive me mad! Doing it at home meant I could watch telly, use my computer – do what I want.
At the time I didn't fancy being on the machine overnight as the machines looked really complicated, but now I have got a bit more confident it might be something that I will try out – four hours of stopping and starting does sometimes gets on your nerves a bit.
How was the experience of going to hospital to have your catheter put in?
For me it was fine, but for my family it was a bit scary. You hear all these stories about people going to hospital, catching COVID and not coming back out. It was worrying for them but I knew it was just one of those things I had to get done. Everything is set up for your safety in hospital – they take your temperature, make sure you sit two metres apart – I felt really safe.
My family and I were able to ask all the questions that we needed to ask. The nurses are so knowledgeable – it's amazing what they do every day.
After going in, unfortunately I did catch COVID – so that did not help, but I don't know if that was due to my visit to hospital or not.
How was going to the Baxter Education Centre (BEC) to do your PD training?
The education centre was excellent – after being locked up for two months it was just a relief to get out the house! They look after you there, have everything that you need, and it's so well laid out. The people there were really nice – it was a pity it wasn't a warmer, sunnier climate – that would have made it perfect overnight stay!
There was one other person doing training with us – they had cut down the usual numbers because of COVID so there were only three of us in the room at one time. There is definitely a benefit to training with other people as you get to talk to each other about your experiences – you can help each other out, or remind each other when you forget to do something. Having someone there that is going through the same thing as you is so helpful. I didn't have any concerns about COVID while I was there – it's such a big place with lots of space and we were safe as far as I was concerned.
What was the follow up like?
The hospital phoned a few times to check up on how I was doing, and the Baxter trainers phoned me three or four times as well to make sure I was comfortable doing the treatment on my own, and to make sure I had all my medication and deliveries.
The renal team told me if I had any problems at all to go in straight away, and if there is anything I wanted from them, just to let them know – I have been into hospital for a few appointments since training as I had a few mishaps and they've always been excellent.
How has the deliveries of your treatment supplies been?
When the drivers came to deliver everything, they left the boxes exactly where I asked them to – I haven't had any problems with that.
The only trouble has been today – I travelled to Margate this morning, and have discovered that I have brought everything I need except for my clips! Now I have to travel to the hospital at Canterbury to try and find some.
PD has helped me live my life as normally as possible – except for when you forget what you need!! I think they should do an overnight kit bag so you have everything you need in one place if you go away.
What advice do you have for anyone making decisions about their kidney treatment at the moment?
In terms of PD I would say you should try both on and off the machine, and be open-minded to see both options.
Speaking to other patients is really useful – you need first-hand information to really understand and help you make these decisions.