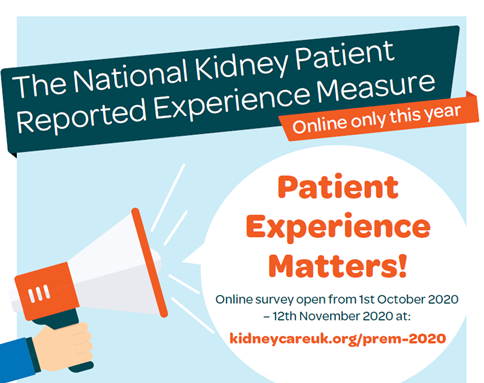 The annual, national Kidney Patient Reported Experience Measure (Kidney PREM) is open to NHS kidney patients in the United Kingdom for six weeks from 1st October – 12th November.
2020 is the fourth year of the validated Kidney PREM and for the first time, it has gone fully digital.
You can take part in the National Kidney Patient Experience survey from the 1st October by following the link below:
Designed by patients and professionals working together to find out how kidney patients feel about the services their kidney unit provides, the Kidney PREM helps renal units to understand what they are doing well and where they can do better.
Read the 2019 Kidney PREM report here.
For more information on the Kidney PREM visit the UK Renal Registry website here