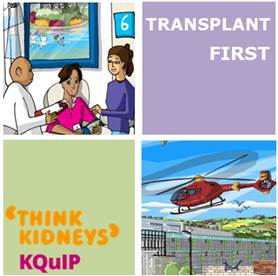 The KQuIP team are supporting regions to restart their work on Quality Improvement, following the suspension of services due to COVID-19. Dr Kerry Tomlinson, national project lead, has written the following newsletter, aimed at restarting QI work on the project.
Transplant First started as a project in the West Midlands where we recognised that we had very low rates of pre-emptive transplant listing. The project led to improved rates of pre-emptive listing but also a change in culture around the regional renal teams in promoting QI.
Transplant First has now been adopted by KQUIP. There are currently five regions implementing the project, which has a number of sides:
Regions working with KQUIP receive leadership/QI training and project management around the project.
The delivery team developed a data collection tool which promotes units using it to perform a mini RCA (route cause analysis) on every patient who reaches dialysis who is potentially suitable for the transplant list but hasn't yet been listed. If you would like to have access to this tool, email julie.slevin@renalregistry.nhs.uk
We have developed a "How to Guide" for people embarking on a similar project
We use opportunities such as UKKW to share learning and challenge thinking
We will communicate learning and resources through this website
We endeavour to work in partnership with other national bodies (LDKT network, NHSBT etc)
It is well recognised that for patients with advanced kidney disease a transplant is the best form of renal replacement therapy. Patients themselves often want to have a transplant as soon as possible to avoid dialysis.  Not every patient will be suitable, but if they are, receiving a transplant either before starting dialysis (pre-emptive) or shortly after has been shown to be beneficial. For patients who have access to living kidney donor transplant (LKDT) there is even more benefit. Despite this there is huge variability in access to the transplant list. The UK Renal Registry and NHSBT reports show that across the UK different Renal and transplant units have widely differing rates of pre-emptive transplant listing, time taken to listing, and access to LKDT. For a treatment which is so beneficial to patients and cost saving this cannot be acceptable.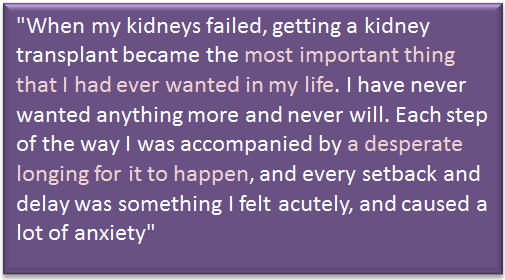 Importantly Transplant First is not about:
Transplanting people earlier than is good for them
Changing listing criteria
Favouring the care of pre-emptive patients over those on dialysis
Whether you choose to do Transplant First as a region, or do a small QI project in your own unit, thank you for working to improve access to the best care possible on behalf of patients and their donors.
Useful links:
Blood and Transplant Service Guidelines and Standards: https://bts.org.uk/guidelines-standards/
The Renal Association Guidelines and Commentaries: https://renal.org/guidelines/
NICE Renal replacement therapy and conservative management Guidance: https://www.nice.org.uk/guidance/ng107/chapter/Recommendations#preparing-for-renal-replacement-therapy-or-conservative-management
NICE Renal replacement therapy services for adults Quality Standards: https://www.nice.org.uk/guidance/qs72/chapter/Quality-statement-2-Transplantation-preemptive
Access to transplantation and transplant outcome measures (ATTOM): https://www.renalreg.org/research/access-to-transplantation-and-transplant-outcome-measures-attom/
The history of Transplant First 
Transplant First is also on Twitter – follow us @Transplant1stUK