Intervention workstream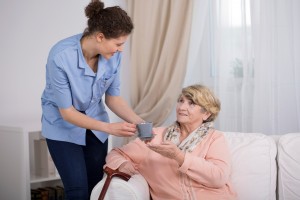 Workstream Members
Intervention workstream
Workstream members
| Name | Role & Organisation | Email |
| --- | --- | --- |
| Andrew Demaine | | andrewdemaine110@btinternet.com |
| Dr Alastair Ferraro | Renal Consultant, Nottingham University Hospitals NHS Trust | |
| Pamela Lane | Patient Representative | |
| Dr Kate McCarthy | Health Scientist, University Hospitals Coventry & Warwickshire NHS Trust | kate.mccarthy@uhcw.nhs.uk |
| Dave McHattie | Patient Co-Chair | davemchattie@btconnect.com |
| Dr Nicola Thomas | Associate Professor in Kidney Care, London South Bank University | nicola.thomas@lsbu.ac.uk |
The Intervention workstream identified and developed existing and new ways of working in order to increase people's involvement in their care.
The Intervention workstream has developed a toolkit of tried and tested, widely used tools that can be used in primary care (general practice and the community) and secondary care (hospitals and clinics) settings to increase the involvement of people living with chronic kidney disease in their care. It is expected that the tools will be simple enough to make a part of everyday practice and we will ensure that it offers value for money.
These are some examples of the interventions or tools that can be useful for patients in both primary and secondary care:
Ask 3 Questions
Care Plans
Peer Support – Expert Patient Continuum
Self-Management Programme K-HOPE
Signposting Discussion Map
Patient Decision Aids
Patient View
The Trusts we are working with – our NHS partners – will have these tools (interventions) available to work with, with their patients.
The Intervention workstream works closely with the Measurement workstream to make sure we are joined up and that the tools provide the right information needed to analyse change and improvement as it is seen through the programme.
In 2018, the NHS England personalised care team and the Renal Association agreed to work together on a follow-up quality improvement programme, TP2, focussing on these interventions, testing their effectiveness in practice and the difference their use makes to people living with chronic kidney disease.