Co-production is at the heart of how we work.  This means patients and clinicians having an equal and reciprocal partnership.  This is not only a programme aim, but is embedded in the programme's delivery so that we are leading by example.
The board is led by an expert patient and kidney doctor as co-chairs.
The board is responsible for ensuring good governance, probity and progress, and reports to NHS England.
The programme board is led by a core team representing NHS England, the UK Renal Registry and Kidney patients.

Core Team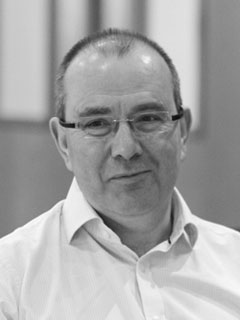 Richard Fluck
Richard is Consultant Nephrologist and Director of the Renal Unit at Derby Teaching Hospitals NHS Foundation Trust, Chair of the Think Kidneys Programme Board and Co-Chair of the Transforming Participation in Chronic Kidney Disease Programme.
Richard trained at Trinity Hall, Cambridge and the London Hospital Medical College, qualifying in 1985. His early training was in the East London area before he moved into research at St Bartholomew's Hospital. Richard was appointed a British Heart Foundation Fellow to explore the link between cardiovascular disease, calcium signalling and abnormalities of calcium metabolism in chronic kidney disease. He returned to the Royal London Hospital as lecturer and honorary senior registrar in nephrology, before being appointed as a single handed nephrologist at Derby in 1996.
In 2013 Richard was appointed National Clinical Director for Renal for a three year tenure and has also chaired the Kidney Alliance as well as being President of the British Renal Society. Richard's special interests are in chronic kidney disease, acute kidney injury, home dialysis therapies, reducing infection in dialysis patients and vascular access.
Richard describes himself as a 'gadget geek' and struggles to manage without technology when he's camping. Away from work music is important to Richard – he plays guitar (and, we've heard tell, the ukulele and that he once played in an Abba tribute band, listens to Genesis. His favourite place to visit is the Larmer Tree Festival. He's also a keen reader and theatre lover.
There are a few other things it might be useful to know about Richard. He qualified as a marksman for the British Army, nearly fell out of a helicopter over Salisbury Plain, drove a 50 ton tank that had no brakes, and during his time in Cambridge rode a bike only three times, all of which ended in injury! Given you're a keen marathon runner Richard we'd like to suggest you're safest on two legs! We've also heard he goes to Derby County matches, but isn't a supporter – just takes his son along…….yeah right……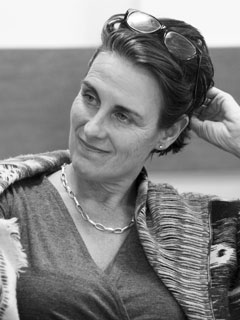 Rachel Gair
Rachel is the Person Centred Care Facilitator for the Transforming Participation in Chronic Kidney Disease programme and in this role she works closely with the clinicians and patients involved in the programme. She is the Expert nurse Specialist on the Programme Board and is also on all three of the workstream groups and the communications sub-groups. Rachel is a Registered General Nurse and trained at Hammersmith Hospital in London.
Rachel has worked at several large renal units and was the matron for renal services in Plymouth for 10 years. Following this she was the nurse director for the Peninsula renal network where she developed a special interest in improving services for young people with kidney problems, linking it to the concept of person centred care. She set up and currently coordinates a national network for professionals interested in young people's services and how these can be underpinned by person centred care. She was also involved in developing a generic draft service specification for the transition of young people from children to adult services during her time at NHS Improving Quality.
When Rachel isn't travelling the country meeting renal teams and patients she's looking after or riding her horse, gardening, running (up to a half marathon) or reading and she enjoys the occasional real ale.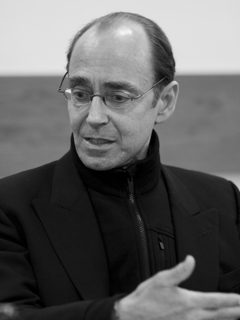 Jonathon Hope
Jonathon is Co-Chair of the Programme Board for the Transforming Participation in Chronic Kidney Disease.
Jonathon's education began with a BA Hons in Law and Economics at Keele University following which he spent the next 20 years working for HSBC, Nomura and Deutsche Bank as Asian Salesperson. Since then he has been Chair of the Kidney Disease Modernisation Initiative (04-08) – South East London, worked on the Advanced Renal Care Project (supportive care) 2012 and Co-Chair PPI C-Change Project (renal supportive care research) 2013-2015.
Outside of his work Jonathon has an interest in complementary therapies and spiritual development and he starts each day with yoga and meditation. In his spare time he enjoys swimming, movies, reading and spending time making jewellery with his wife, Naila.
If Jonathon were to be prime minister for a day he would ensure everyone living with a long term condition has access to a self-management course, and afterwards he'd dine with Ghandi to find out who inspired him.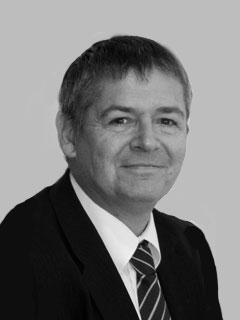 Ron Cullen
Ron is Director of the UK Renal Registry and has more than 30 years' experience working in the NHS, starting his career after his degree at Aberystwyth University as a biomedical scientist. Ron then went on to work in the fields of governance and quality improvement with senior roles in these areas including Director of the National Clinical Governance Support Team and Head of Healthcare Quality and Standards within the Department of Health. Ron has lectured and presented on quality improvement across the globe.
When he's not working, Ron likes spending time with his family and is a bit of a Rugby nut – he coaches an under 16 Rugby team and says 'it's the best game in the world'.
Ron can be contacted at Ron.Cullen@renalregistry.nhs.uk