I gradually gained the confidence and felt more comfortable in switching roles between team leader and team worker…

Dr Khai Ping Ng (Renal Registrar, University Hospitals of Coventry and Warwickshire), DAYLife project, West Midlands KQuIP Network
When I casually expressed my interest in getting 'some experience in leadership or management' as one of my aims as a final year renal registrar to the clinical service lead of the renal department a year ago, I did not know the Kidney Quality Improvement Partnership (KQuIP) was what he had in mind! Within weeks, I was on my way to Kegworth to attend the Shortmoor leadership course, became good friends with Lynda and Beth (peritoneal dialysis (PD) and home haemodialysis (HD) sisters from UHCW) and began my learning journey with KQuIP.
The leadership course was a fun, unusual and memorable experience compared to other leadership courses I have attended. Through several group activities, one of which was a seemingly easy Lego building recall exercise which we failed miserably, I gained plenty of insights not only about myself, but also the people I would be working with closely. Embarrassingly, I realised I was even bossier than I thought I was and I was disappointingly not that great at Lego…
Attending the first regional KQuIP meeting, I did feel slightly out of place being the only registrar. I therefore decided to compensate my lack of knowledge/experience with sheer enthusiasm! With the support from the rest of the UHCW team, I gradually gained the confidence and felt more comfortable in switching roles between team leader and team worker based on the demand of the situation.
KQuIP was a fantastic opportunity and I have gained invaluable knowledge about the process and implementation of quality improvement (QI). Exchanging ideas with other renal units during each regional meeting has helped our team to formulate potential ideas on how to overcome barriers. QI is crucial in delivering an effective and efficient clinical service. The KQuIP meetings truly equipped the three of us with even greater passion for home therapies.
Nevertheless, applying knowledge to practice is never straightforward. Getting buy-in from the wider renal team, maintaining enthusiasm within the team, moving the project forward and keeping up the momentum were some of the major challenges. The lead consultant for the PD service at UHCW was superb in guiding me through the process and showed me how practical leadership can be subtle but effective. By inviting more multi-disciplinary team members to attend the KQuIP regional meeting and organising regular local meetings, our team at UHCW are definitely making progress and learning to be more creative when finding solutions to problems.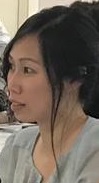 Nine months on, we have grown from a core team of three to a multi-disciplinary group of seven. Though our hard work so far has yet to fully translate into increased numbers of patients on a home therapy, we hope our project – which focuses on improving patients and staff's understanding of home therapies, increasing urgent start PD, enhancing hand hygiene among PD patients and most importantly, developing greater patient involvement within the service – will form a strong foundation to help us achieve our goal.
Dr Khai Ping Ng (Renal Registrar, University Hospitals of Coventry and Warwickshire)