Think Kidneys Awareness Campaign
About CKD
Chronic kidney disease (CKD) is a common long-term condition, usually affecting the older generation. A diagnosis of CKD means your kidneys are not working as effectively as they used to. The older you are the more likely you will have a degree of CKD.
CKD doesn't always cause symptoms especially in the early stages and so someone only becomes aware of problems when the level of kidney function has fallen to low levels. Therefore it is blood and urine tests that are used to diagnose the problem in the early stages.
It is estimated that about one in five men and one in four women between the ages of 65 and 74 has some degree of CKD NHS Choices
Click here to see Think Kidneys – (Almost) everything you need to know about kidneys
Why do so many people have CKD?
Your kidneys are remarkable organs. They work every hour of every day filtering blood to take out waste and converting it into urine. They do a number of other things too (see below) and they never stop working – they use 25% of your body's energy to do their job.
Many of us live a lot longer than we used to and so we are at the mercy of illnesses and conditions as we age. Chronic kidney disease can occur when the kidneys are less able to do their work long term. This can be caused by damage to the kidneys from other conditions – most often diabetes and high blood pressure. You can read more about the causes of CKD on the NHS Choices website
Treating CKD
While there is no cure for chronic kidney disease, treatment can slow or halt the progression of the disease and can prevent other serious conditions developing. People with CKD may live an active and full life.
In more severe cases CKD can cause the kidneys to fail. This is known as known as established renal failure (ERF) or end-stage kidney disease when the usual functions of the kidneys drop to critical levels. To survive, the individual may need to have artificial kidney treatment, either through dialysis or with a kidney transplant.
You can read more about treating chronic kidney disease on NHS Choices.
Living with CKD
A diagnosis of CKD is initially very concerning for the person and their family, though a lot of help, advice and support is available, see below.
There is no proven cure for CKD but its progression can be slowed or halted. People also need to be aware of other risks that CKD bring such as an increased risk of heart disease or the risk of a sudden decline in kidney function when unwell (acute kidney injury – web link). And it's important that people with CKD have the knowledge, skills and confidence to understand CKD and to be able to self-care or self-manage. And it's this that forms the basis of the Transforming Participation in Chronic Kidney Disease programme.
Taking care of yourself when you have CKD can become part of everyday life. Self-care means taking responsibility for your health and wellbeing with the support of the people who care for you – your family and friends and the clinicians you see – whether that is in your GP surgery or at the hospital clinic. This means the person with CKD looks after them self every day – by doing the things that keep us fit and healthy – eating well, taking gentle exercise, preventing other illnesses or accidents and generally being mindful and taking care of their physical and mental wellbeing.
You can read more about living with chronic kidney disease here.
The main symptoms of advanced kidney disease include
tiredness
swollen ankles, feet or hands (due to water retention)
shortness of breath
nausea
blood in the urine
Read more about the symptoms of chronic kidney disease.
Screening for CKD may be recommended by your GP or nurse if you have
More about your kidneys (from NHS Choices)
The kidneys are two bean-shaped organs, the size of your fist, located on either side of the body, just beneath the ribcage. The main role of the kidneys is to filter waste products from the blood before converting them into urine. The kidneys also:
help maintain blood pressure
maintain the correct levels of chemicals in your body which, in turn, will help heart and muscles function properly
produce the active form of vitamin D that keeps bones healthy
produce a substance called erythropoietin, which stimulates production of red blood cells
Read more about the causes of chronic kidney disease.
Improving outcomes related to chronic kidney disease
The main way to reduce the chances of CKD developing is to ensure any existing conditions, such as diabetes and high blood pressure, are carefully managed.
Some lifestyle changes can also reduce the risk of CKD developing, these include:
having a healthy diet
avoiding drinking excessive amounts of alcohol
exercising regularly
avoiding medicines that can damage the kidney
Read more about preventing chronic kidney disease.
London Doctors Clinic have published a guide which contains useful information such as:
What young people should know about hypertension – what causes it, important statistics in the UK, the COVID-19 risk factor, and how this condition affects the body in the long term.
Managing high blood pressure – How to seek medical help and advice to diagnose this condition, questions to ask your GP, diet and lifestyle changes to make, and risk factors during pregnancy.
Essential advice for those struggling to handle the condition mentally, opening up to family and friends, and understanding the non-health side effects (e.g. driving or insurance policy requirements).
Links to other useful medical resources and organisations to support people of all ages who are living with hypertension.
Finding out more about CKD – help, advice and support…
The links below are useful if you want to know more about CKD, how to get support and living with CKD.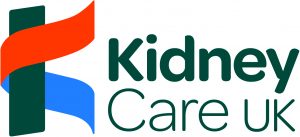 Kidney Care UK (KCUK, formerly the British Kidney Patient Association) was established in 1975 and works to improve the quality of life for adults and children with kidney disease. KCUK provides information and advice. They also give grants to help patients and families with kidney disease for the purpose of covering the costs of domestic bills, hospital travel, education and holidays during times of financial hardship.KCUK also gives financial support to kidney units throughout the UK to help improve kidney services and patient care.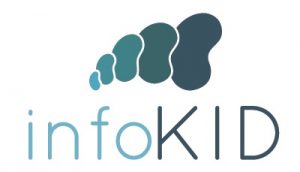 Infokid provides information for parents and carers about kidney conditions in babies, children and young people. They provide information about conditions, tests, treatments and supporting information – on screen or in downloadable leaflets.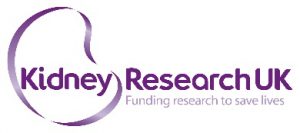 Kidney Research UK is a national charity dedicated to research that will lead to better treatments and cures for kidney disease. They also provide information for patients and raise vital awareness of kidney-related issues among the general public. Each year KRUK work to raise immediate awareness of kidney-related issues among the general public including people at higher risk. Their patient information service also provides advice and literature on how best to deal with each type of kidney condition, helping millions of people better understand the disease. Kidney Research UK is the largest funder dedicated to research into the causes and prevention of kidney disease. Money raised goes directly into research to find better treatments and ultimately a cure.
Kidney Dialysis Information Centre
KDIC provides useful information about dialysis in straightforward language, but with enough medical terms to help anyone understand what they are being told by medical staff about their care.

Kids Kidney Research funds vital research for babies and children across the UK.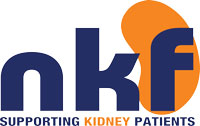 The National Kidney Federation (NKF) is unique because it is the only national kidney charity actually run by Kidney Patients for Kidney Patients. Most renal (kidney) units have a Kidney Patient Association (KPA) specifically attached to that unit but in 1978 these independent charities realised that they needed a national organisation to fight their cause as renal provision faced difficulties in many areas. The NKF is a federation of 56 KPAs and they come together as the controlling Council of the National Kidney Federation, the KPAs are the ears and the eyes of the NKF. Patients make up the officers and executive committee and the workforce of the NKF. Unlike other kidney charities, the NKF has only two roles: campaigning for improvements to renal provision and treatment, and National Patient Support Services through their patients' helpline and national advocacy service.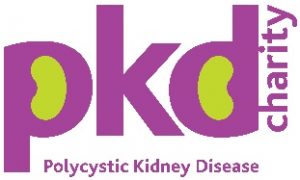 About 70,000 adults and children in the UK have Polycystic Kidney Disease or PKD – life-threatening inherited conditions that can cause renal (kidney) failure and affect other organs in the body. Over 12 million children and adults worldwide have PKD. We support those affected, fund research and raise awareness.

The RareRenal website provides patient and clinician information on rare kidney diseases that are eligible for inclusion in the RaDaR rare disease registry. The site also contains information about nationally appointed expert groups (Rare Disease Groups; RDGs) and advertises patient information days and social media groups concerned with rare kidney diseases.
Patients and the Transforming Participation in Chronic Kidney Disease (TP-CKD)
Patients are working with the clinical team in their Renal Unit (Kidney Unit) initially in 10 areas of England, on the TP-CKD programme. The teams will comprise 50:50 patients and clinicians and in a spirit of true co-production they will work together to see if the right level of support to patients with CKD, results in improvement in their care and wellbeing that can be measured.
The premise for this programme comes from 'Putting Patients First' – NHS England's Business Plan 2014/15 – 2016/17
Our most important relationships are with those we serve. We want to demonstrate this in practical ways. That is why we are committed to involving patients and the public directly in the development of our plans; encouraging and supporting active participation in improving care and services; and promoting openness and transparency both in the way we work and information about the work we do.
The aim of this programme is to support, facilitate and measure the difference to improvement in care and outcomes 'with' and 'for' patients with CKD. To find out more about the programme click here or you can sign up below to be regularly kept informed about programme progress.
The patient information on this site is accredited by the  Information Standard.  This highlights our commitment to produce high-quality, evidence-based information for both patients and clinicians. For more information on this process please click here.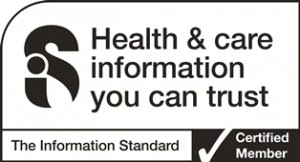 Chronic Kidney Disease – Information for the Public Version 3 February 2017
Written by the Think Kidneys CKD Programme Board