Implementation workstream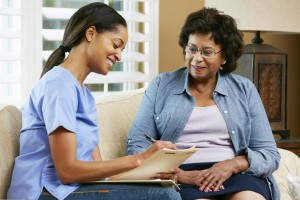 The Implementation Workstream was established to explore how commissioning tools and levers might be developed to ensure the best treatment and management of AKI across primary and acute care in a range of associated community health and care settings and services. In other words, how a healthcare system might approach AKI. The goal was to investigate changes that might be made via such levers and the efficacy of these changes on patients' health, to reduce harm, and ultimately death associated with AKI.
The Workstream started with the Southern Derbyshire Clinical Commissioning Group (SDCCG) Pathfinder project, which was originally set up by the Dialysis Clinical Reference Group NHS England, and which was then formally linked to the Implementation Workstream's work. Other CCG areas working on AKI at the same time was also considered as their work developed, for example Salford CCG. The Pathfinder project was initially led by Nesta Hawker, Senior Accountable Commissioner and Regional Programme of Care Manager Internal Medicine (North), NHS England and involved many people and organisations in the work including CCG staff, secondary care health and care professionals (including people working in acute settings, with and without renal units) and all staff who may meet patients.
The Workstream sought to explore the following –
How to develop tools and new ways of working to reduce the incidence of AKI and provide evidence that they are effective and really work
How to collect and analyse baseline data
How to develop commissioning tools in the form of CQUINs and enhanced service agreements.
The ambition was that this work would show –
reduction in preventable AKI, resulting in reduced mortality and complications for patients
reduction in length of stay, including critical care and re-admissions to hospital
reduction in the number of patients requiring long term dialysis as a result of chronic kidney failure,
exacerbated by acute kidney injury
an improvement in prognoses for patients
an effective care pathway, developed by and agreed with commissioners and providers for AKI pathways.
The Workstream delivered and tested a range of resources, nationally for the programme and locally for the Pathfinder project. Some resources are duplicated as they were adapted for local use.