Agnes's story – helping others can help you too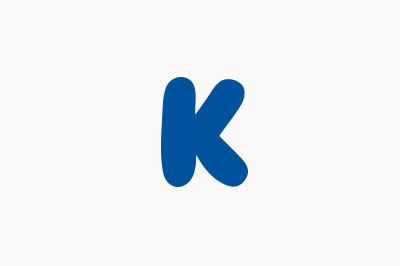 Agnes is a patient peer supporter at King's College Hospital, London
After getting kidney disease, I was on dialysis for almost 8 years before getting my transplant.  During that time, I learnt to do tasks by myself such as setting up the dialysis machine and needling myself. I asked the clinician if I could be a peer supporter at that time, but I was still very unwell so it was not until after I got my transplant that the hospital called me letting me know there was an opportunity available to take part.
I have been doing it since I got my transplant so nearly two years now.  I have even gone to conferences and given presentations!
My main reason for being a peer supporter was really just to help other patients. When you are sick and you go for dialysis, you don't talk. You want to say things but you don't as there is no-one to talk to about how you feel and whether it is going to be ok.  After experiencing this myself I thought, why don't I go and help others, talk to them and make sure they are not depressed or confused?
I began by helping to collect data from the patients for the TP-CKD programme around how patients are managing with their health.  At first it was a little difficult.  It is hard to go and introduce yourself and tell someone who is in pain that it is going to be ok.  They might think 'you've got your kidney, I don't want to see you'.  I had to introduce the project and Think Kidneys, tell them about how the programme is trying to help them take control and look after themselves; and also help the consultant to really understand what is going on with the patient.  Most of the time the consultant doesn't have time to go through everything – they only deal with the urgent things.  I would encourage the patients to participate, and told them that the doctor would then know exactly how they are.
At the same time I gave them the opportunity to ask me questions – for example, how are you coping since your transplant?  It really gives them hope when they see you having gone through the transplant, being well and looking after yourself. It really helps them to cope with their illness.
The experience not only helps the other patients, but also the person who is providing it as well.  When you go through kidney disease, and even the operation itself, it can be really scary.  Someone has lost their life and has given something to you for your own life.  It can be really depressing, so going out and speaking to other patients about it helps you as well as them.  After my own transplant I was just depressed and stayed in the house. When I started to go to the unit once a week and began talking to people, I saw myself getting better, and found I was managing my own medication better as well.
One time, a lady saw me who had a daughter with a kidney transplant.  She thought her life was ruined and that she would never get better, but I told her no – you can get through it.
It has been such a great thing for me, and for the people I have met – I would encourage anyone thinking about it to get involved.
To find out more about peer support, you can read the whole peer support case study here.