King's College Hospital Acute Kidney Injury Follow-up Clinic
Share this on – Facebook / Twitter / Linked In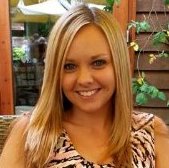 The Acute Kidney Injury (AKI) Team at King's College Hospital NHS Foundation Trust have been running an AKI follow up clinic since October 2014. The clinic is entirely nurse led with the support of consultant nephrologists. Three clinics are held every week on the two main hospital sites – Denmark Hill and Princess Royal University Hospital.
Referral criteria is simply a falling creatinine in patients with stage 2 or 3 AKI, who have not had a renal transplant, or who are already known to the low clearance clinic. Patients are seen at three months post discharge to allow for adequate recovery time of muscle mass and to assess if there has been development to, or progression of, chronic kidney disease.
In clinic, the team explain what AKI is and what caused it during the patient's hospital stay. A brief physical assessment is completed which includes taking a blood pressure, urine dipstick test and looking for signs of fluid overload. A review of the patient's renal autoimmune disease and myeloma screens is done to ensure nothing has been missed which requires follow-up. The patient's medications are reviewed to see if any have been stopped in hospital due to the AKI, and advice given as to whether these can be restarted. Bloods are taken to assess where the creatinine level has returned to.
Prevention/progression of chronic kidney disease (CKD) advice is given to the patient and this includes healthy lifestyle choices, smoking cessation and the avoidance of nephrotoxins, especially NSAIDs. An information leaflet which includes all this advice is given to patients to take home.
After reviewing the patient's bloods following the clinic appointment, if the creatinine remains elevated or an abnormal renal disease screen is identified, the patient is referred on to the General Nephrology clinic. Otherwise patients are discharged back to GP care with advice on monitoring in line with the NICE CKD guidelines.
Feedback from patients regarding this new service has been very positive, with many unaware they had suffered a kidney insult in hospital or even that they have CKD. Patients are always keen to hear how they can look after their kidneys going forward and reduce the risk of progression/development of CKD in the future.
Kelly Wright
Lead Nurse for Acute Kidney Injury, Kings College Hospital NHS Foundation Trust, London
Kelly's background is in critical care nursing, in both the UK and Australia. She subsequently worked as the London Acute Kidney Injury Coordinator, followed by a position in acute ward education. She has been involved in setting up the new AKI service for the trust with a small team of nurses.
The service aims to improve the prevention, earlier detection and management of AKI by providing advice and education to the multidisciplinary team and monitoring patients from diagnosis through to discharge and outpatient follow up.