Paediatric acute kidney injury and medications for acute myeloid leukaemia
Share this on – Facebook / Twitter / Linked In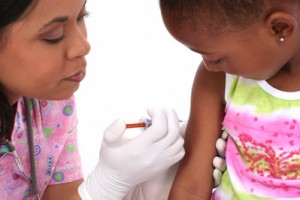 Katy is a ten year old girl with a history of acute myeloid leukaemia. She underwent bone marrow transplantation (BMT) and was receiving immunosuppression with ciclosporin. Katy developed a persistent fever and was commenced on intravenous benzypenicillin and gentamicin.
She had daily blood investigations and seven days following the bone marrow transplant her serum creatinine (SCr) began to rise from her baseline (40umol/l). She continued to receive full doses of medications until her creatinine reached 120umol/l.
She became anuric and needed renal replacement therapy with haemodialysis for seven days. Her renal function slowly improved but did not return to its original baseline.
Who would the learning opportunities be relevant to?
Secondary and tertiary care teams
Key Learning Opportunities
Children are at higher risk of developing acute kidney injury following bone marrow transplant/stem cell transplantation and their serum creatinine needs close monitoring to identify reduced renal function and to prevent secondary injury with appropriate dosing of medications and fluid management. The rise in serum creatinine may still be within the normal range for age and therefore each individual baseline needs to be identified or estimated.
From which Clinical Perspective?