NSAIDs and awareness of child acute kidney injury in 1°, 2° and 3° care teams, patients and carers
Share this on – Facebook / Twitter / Linked In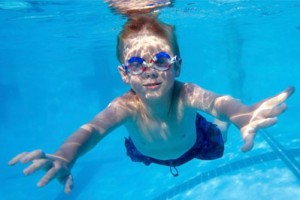 J is a seven year old boy with a history of Henoch Schonlein purpura (HSP). He presented with a typical purpuric rash and joint pain and he was managed with oral analgesia and anti-inflammatory medication (paracetamol, ibuprofen). Symptoms resolved over two weeks, however daily urinalysis detected persistent proteinuria from week three to seven. His baseline creatinine was maintained at 35-40 umol/l. J had a renal biopsy, which identified active glomerulonephritis, requiring treatment with high dose oral prednisolone.
Two months later J developed a febrile illness associated with coryzal symptoms. Parents administered paracetamol and ibuprofen according to their usual regime for managing fever and attended the hospital for review. The patient was oliguric and serum creatinine was 325umol/l and peaked 24 hours later at 380umol/l. There was a gradual improvement in J's condition without the need for renal replacement therapy.
Who would the learning opportunities be relevant to?
Secondary and tertiary care teams, patients and carers
Key Learning Opportunities
HSP is a common cause of childhood vasciluitis. The dramatic cutaneous pupura can be in phase or out of phase with the renal inflammation, which can therefore remain hidden. The use of NSAIDs in this case is likely to have caused the episode of acute kidney injury.
Patients with a history of renal disease should be cautioned against the use of NSAIDs. In addition to children with known renal disease, we also see acute kidney injury in children with acute illness who become dehydrated, and of these a small number will require temporary renal replacement therapy. The widespread use of NSAIDs in children with clinical signs of dehydration requires further evaluation and patients/parents need to be aware of the risk of acute kidney injury.
From which Clinical Perspective?
Paediatrics, primary care